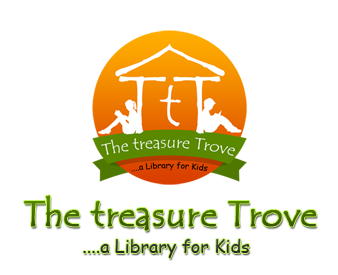 Rules and Regulations
1. Subscription Renewal—
Members will be informed "Renewal Due Date" by the library. In case you are not able to come for the renewal on time, please inform us or opt for home delivery, as we do understand, it's not possible, sometimes, to come well in time.
2. Incomplete Circulations-
The treasure Trove gives you the benefit of taking new material four times a month & use it at your own pace. There is no fixed time period(within the active month) of returning the material.The member can exchange the material four times a month at their own comfort and time frame.Though, there are no late charges or fine, however if you do not exchange material regularly(4 times a month), none of the remaining circulations will be carried forward to next month plan.
3. Condition of the Issued Material –
At the time of delivery- Please check the condition & pieces of the books and toys. We ensure perfect condition from our side. However due to human error, just in case you find something damaged or incomplete, please report the same by calling or sending a message in next couple of hrs. Anything missing or torn which is not reported during the stipulated time period will be considered as damaged.
In case of Damage/Lost Material - If the damage is repairable, only repairing cost is charged. In case of any irreparable damage, the member is liable to pay the cost of the product.
Returning Incomplete Material –Members will be given a week's grace period to return the missing pieces, if any, after which a rental of 3% of MRP of the product will be charged on daily basis.
Cleanliness- Though every book/toy is cleaned/sanitized at our end before next issue, we appreciate if you return the material in clean condition. Books are our best companions. A little care is just what they need! And, we are very sure, you yourself will not like to issue books with dirty/torn/scribbled pages and toys with torn boxes/pieces. Above all, it doesn't make any sense to charge our members for a minimal damage!! A little care is just what we look as a support from our members.
4. Need a Break !
Going out of station! No problems! Leave the material and rejoin after coming back. You would not be charged for that period of time. However, a maximum of a month's gap is allowed at one stretch or in parts, per year. without any additional charges (In case you do not leave the material at the library, it will be considered as regular circulation and complete membership fee has to be paid for the same). However in case of an inactive period of two months,until and unless informed with a specific reasoning to The treasure Trove team, the registration stands cancelled.The member needs to re-register after the inactive time period of two months.
5. Looking for something special !
Though the new material is regularly added in the library but just in case you are looking for something specific please add that to your wish list. The treasure Trove will love to add your choice in its collection, just for you!!! Cheers!!!
Should you have any queries or doubts please feel free to call us.

We promise to give the best possible services & look forward to your best of support!!!