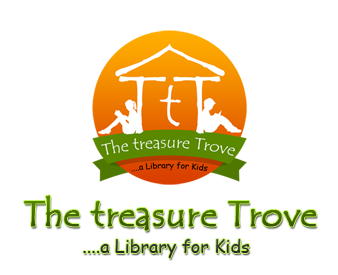 Testimonials
A wonderful idea!!
Priyanka, Jan 27,2014
A real treasure trove right in my backyard.My son being the bookworm he is, it was tough to buy him a book a week and thats when I chanced upon Treasure Trove then called Kids Gurukul and it was a real blessing. Their collection of books is a good mix of fiction and non-fiction, and spreads across all stages of reading. Its only an added benefit that they also stock toys, so for every long weekend I can borrow one, let my son have a fill of it and when he is tired just return it back.The kids outgrow toys so soon, that there is just no economic sense in investing in too many. The Treasure Trove has myriad membership plans to cater to everyones requirement and is also very flexible about one taking breaks in between(when the subscription can be blocked out for a period). There is also a nice little reading space, so you can just sit around, flip over books and take an informed pick. Once can also browse the catalogue online, and order so that the books can be delivered at home for you. Though I prefer to visit the place in person and let my son pick his own books. Good service, highly recommended!!
Sent By
Priyanka ( Mother of Advay - Member from Mar 2013-Feb 2014)
Read to your heart's content and do your bit for the environment
Veena, Feb 04,2014
An amazing variety of books for children up to age 12 years, from the light reading to more involved with many reference books also thrown in. There are CDs, toys and cycles for rent as well. The variety of books allow for experimenting with a variety of topics. The library itself is very inviting, a place to pick a book and get lost in reading. The rates are reasonable and the books get stocked up quite frequently. An added bonus is the pick up and drop facility for books - select the books online and for a very small charge, the books get dropped home! A wonderful find for my daughter and me - I love reading childrens books :-)
Sent By
Veena ( Mother of Krti- Member Since July 2013)
A library that truly lives up to its name!!!
Shalini, Feb 05,2014
The library provides a stimulating and positive environment for little ones, and the older ones too!! Visually appealing, it has a large collection which is frequently updated and well maintained. It exposes kids to a variety of books, toys ,and electronic media at an affordable cost and convenient membership plans. The special events and workshops orgainised by the the library also live up to expectations. A charming place both for a short visit and to spend hours reading and browsing!! All in all, a great and wholesome experience....made even betterfor the children by friendly and helpful staff and of course, Arvinda aunty!! DR SHALINI MULLICK GURGAON
Sent By
Shalini Mullick (Mother of Dhruv/Tanvi- Member Since Oct 2011)
My favorite place......every neighborhood should have one :)
heena, Feb 20,2014
If you are a book lover and already have book shelves full of them, then Treasure trove will be just the right place. Its paradise on earth for readers. But as they say all work and no playmakers Johnny a dull boy, so to make a proper routine there are interesting games and fun toys too. There are books and games for all age groups.Thanks to Treasure Trove , I have realised I have got to know many authors. The library has also helped me in getting inspirations for doing creative school projects . I ve observed that my naughty younger brother is also taking interest in books lately....thanks to treasure trove. My experience at Treasure trove has been wonderful and I am sure I am not the only one. I am Zaynah Andleeb and my all time favorite place is Treasure Trove. ZAYNAH ANDLEEB 10 YRS, DPS Gurgaon
Sent By
Zaynah Andleeb ( Member Since- Oct 2012)
Being a member here is the nicest thing happened to me in Gurgaon. It has been more than half years now, and I am loving every moment here. The treasure Trove has given me a treasure of my loved books. Thanks everyone here who are working to make kids like us happy and well informed.
Posted in Jan 15
Sent By
Hitanshi ( 10yrs-Member Since Nov 2012)
Treasure Trove is Awesome! I still feel bad that I didn't enrol my kids earlier. But better late than never.
Sent in Jan 2015
Sent By
Pamela Dang(Mother of Aryan/Arshia-Member Since Mar 2013)
Really had a nice experience with your service. Nice & good collection of toys & books. Moving to Pune. Keep it Up!
Sent By
Surbhi (Mother of Shaurya--Member from March 2012 to July 2012)
We are Sooo......LUCKY to have found Kids Gurukul for Akshat. Eversince Akshat's association with Kids Gurukul(The treasure Trove was Kids Gurukul earlier)it has been an enriching and fascinating journey all through and through. We and Akshat have found an avenue to satiate our desire for new books, new toys every week. All that without having to compromise on space.
. It is so amazing to see Akshat yearning for a new story to bed, new story while having meals & so on. All the more KG never stops to surprise us with renewed stock of books and toys every now and then. Love to be associated with Kids Gurukul which has hand picked collection to suit each age group. Wishing KG
Loads of good Luck & success! Keep going On!
Sent By
Shubha Gupta(Mother of Akshat-Member since April 2011)
A year back we were in search of a good bookhouse/library as our daughter 'Hiyaa' is very fond of reading books. And then one day we came across this library "Kids Gurukul"(The treasure Trove was Kids Gurukul earlier). And after going through their collection one word which came out in unison was "WOW". They have got a splendid collection of books of varied interests. Plethora of books tempt you to carry them back home to read. I must say its a fantastic library for not only books but a whole lot of collection of toys and games. Kids are certainly going to love this place as I can see my daughter always looking forward to get new books from "Kids Gurukul". And yes her G.K. has also substantially enhanced since last year.
I wish "Kids gurukul" all the success and keep it going for carrying this endeavour.
Sent By
Sudipta Roy Chowdhry ( Father of Hiyaa - Member since March 2011)