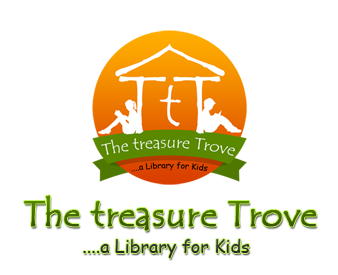 About us
As they say Children are made readers on the laps of their parents and it's never too early or too late to start reading to our kids. To bring in Reading and Toys & Games back in kid's lives, in this high tech world, we started The treasure Trove in 2010. We are Gurgaon's first and exclusive Children Books and Toys Library. Creating and Nurturing Readers has been our motto and we have indeed succeeded by serving the interests of more than 3000 kids. Still a long way to go.

We invite children to join the library, issue books & toys, take them home on monthly membership basis and also visit any number of times and sit and read in the library. With a collection of 8000 plus Children Books and 1000 plus toys and games, we promise children will never fall short of variety and excitement!

Visit us or register online---A Library is NOT a luxury but one of the Necessities of Life!!
Arvinda Bhatia, a pioneer in bringing the concept of kids books and toys library in Gurgaon started The treasure Trove (known as Kids Gurukul earlier) in the Year 2010 with a few things in mind:
How it started:
It all started with our daughter's love for books and our son's urge to make new jigsaw puzzles every day. Buying all of it was difficult and stocking everything at home was all the more tedious! The book or a toy has a day to week's life until & unless it is worth a collectible, after which, as a parent who has spent money, it is difficult to dispose it off or even stock it. The space becomes less, gradually, and books and toys keep piling up. Moreover in today's high tech world, a parent will not ignore the child who is fond of reading just because they do not afford the space or money! Also there were many friends who wanted to inculcate the habit of reading in kids who are still not friends with books. That is when we felt the need, as, a library comes as a savior in such situations!
All Under One Roof:
Out of all kinds of resources produced in the market, only a few reach the consumer. Either they are available in fairs or parents have to hunt around different places for different types of books and toys and educational resources. The treasure Trove aims to provide all the resources under one roof whether it's a well known or lesser known toy brand along with all types of books be it Story, Fiction, Non-Fiction, Knowledge, Reference, Graphics, Encyclopedias, Imported Editions, Indian reading, Hindi Books and not to forget our own old comics like Chacha Chaudhry, Archies, Tinkle, ACK etc, the children and parents can find all under one roof and utilize them in the most economical way!!
Know your child's interest before buying:
Books and Toys are a store house of knowledge, illustrations, strategy, logic, concentration and fun. More the kids use them, more they learn. So why a limitation in providing such resources? Give maximum without any pressure on the economics. Above all, using different toys and books will help a parent to experiment with different resources and understand the core interest of the child and they can then, actually, buy the books or toys which children enjoy rather than picking anything at random from the market and realizing later that it was a complete waste of money!!
Reduce Reuse Recycle:
Another important factor was to implement the mantra - Reduce Reuse and Recycle. If we all start using libraries, imagine the paper and plastic load we can reduce on our planet!! Use the library and leave lesser carbon footprints!!